Latino Lover!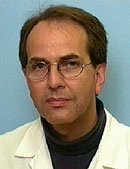 One of my cousins, Páll Torfi Önundarson, M.D., born 1955, is a medical doctor specialising in blood diseases (US-educated) and teaching at the
University of Iceland
.
He is also a gifted composer and author of texts of
"Icelandic" Latino music!
As a teenager he studied classical guitar with the guitarist
Eyþór Þorláksson
. During college and his first year in University he played with a group called "Diabolus in Musica", composing part of the music recorded by the group in 1975. Since completing his studies in USA in 1991 and moving back to Iceland, he has been active performing now and then with his former comrades in music. Among others with the group "Six-Pack Latino", that has performed latino music as well as some of the old "Diabolus" hits, along with music composed by Páll Torfi and
Tómas R. Einarsson
. The group recorded two discs in 1997 and 1999.
In the year 2003 his song "Ferrari" was one of the runners-up to the
Eurovison Song Contest
in Iceland. A very nice and funny song, that you can hear played every now and then on the radiostations, even though it didn´t make it into the "big" contest. Asked about his song at the time, Páll Torfi described it as..."a sing-and-dance tune, afro-cuban chacha or "
salsa
" as some would call it".
Record with Diabolus in Musica (1):
Diabolus in Musica
Hanastél á Jónsmessunótt
CD´s: All music by Páll Torfi (2)
Timbuktú & 12 others
(2000) ;
Jazzskotin (2005)

Páll Torfi, Tómas R. and Þórir Baldursson in good company.


Ferrari


1
In the middle of day, in Monaco,
sun was shining,
- not so long ago -
wind from the sea...
Right in front of me
a man
- in a red Ferrari
2
He smiled so sweet
and caressed the wheel
- I was beat! -
He said:
"Please take seat
beside me
- in my Ferrari!"
3
Like in a haze,
in clouds,
flying
,
like in a daze,
I was sighing...
So there,
he shifted the gear
to fourth
- in his Ferrari.
4
And the wind blew
- cooling my cheeks -
along the lanes we flew
like streaks...
He was so cool,
with his shiny red tool.
It was like nothing else
- his red Ferrari!
* My free translation